Are you worried about finding foods you can eat on keto? Some people worry that this diet is overly limiting. You will have to follow rules on keto, but as long as you know what to look for, you'll find plenty of great foods to eat.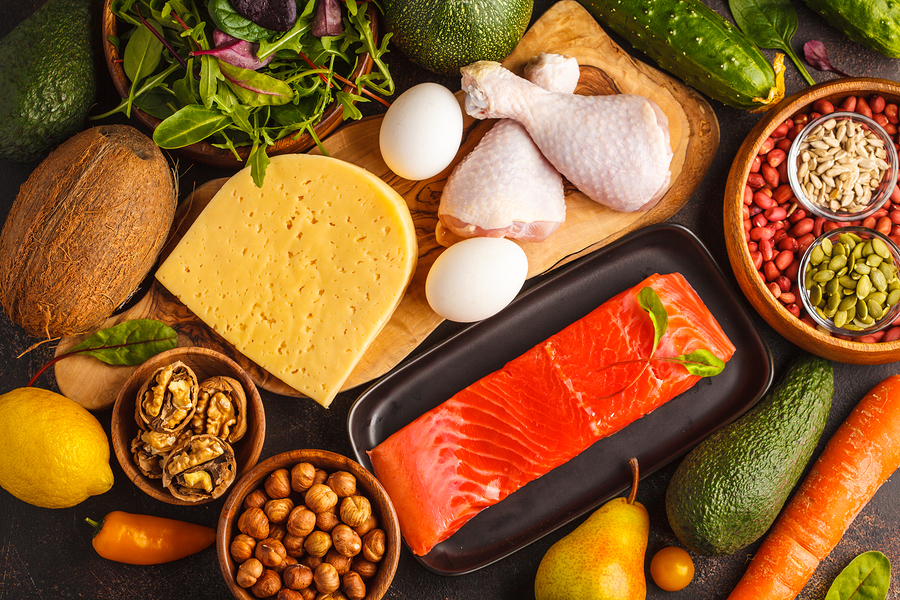 Watch Out For Carbs
The keto diet is a low-carb diet. While you don't have to remove carbs from your diet completely, you'll want to significantly limit your carb intake. When you're determining what you can and can't eat on the keto diet, you'll want to pay close attention to the carb content in certain foods.
Most people know that you should avoid bread and pasta when you're on keto, but carbs can be found in sources that you might not expect. As an example, potatoes can be high in carbs, as can many types of fruits. Once you identify low-carb foods, it will be much easier for you to find tasty foods you can enjoy on your diet.
Fats Are Good For You
According to the old rules of dieting, fats are something you should avoid when dieting. It's true that certain types of fats, like trans fats, should generally be avoided.
With that said, there are a lot of healthy fats as well, and these fats play a vital role in a keto diet. Egg yolks, avocados, and coconut oils are just a few of the high-fat foods you'll want to enjoy while on this diet.
Make Sure You're Getting Plenty Of Nutrients
When you're determining whether or not you should eat a certain type of food, you won't just want to check to see whether or not the food follows the rules of the keto diet. You should also look at the nutritional content of the food.
It's a good idea to include a lot of keto-friendly vegetables in your diet. Cauliflower is one of the most popular keto foods. It's good for you, and it's also very versatile. It can mimic rice, mashed potatoes, and many other foods that you should avoid on your diet.
Be Aware Of Calories
A lot of diets are all about restricting calories. When you follow the keto diet, your primary goal will be to enter ketosis. However, this doesn't mean that you should ignore how many calories are in the foods that you're eating. If you don't pay attention to the calorie content of your foods, you might not see great results from your diet.
It's a wise idea to look at the calorie density of certain types of foods. As an example, vegetables contain few calories, but they contain a lot of nutrients. Eggs are very filling, but they're also low in calories. Foods like this should be a diet staple.
Finding foods you can eat on keto may seem difficult at first. After all, a lot of beloved foods are high in carbs. Over time, however, as you adjust to the rules of the keto diet, you'll see that following a diet doesn't have to be a difficult prospect. There are more foods you can eat than you might think.