Watching your carb count? If so, breakfast is the one meal each day that makes it simple to keep carbs to a minimum. In fact, you can even eliminate them all together. For a high energy, low carbohydrate breakfast, why not try these low carb breakfast ideas?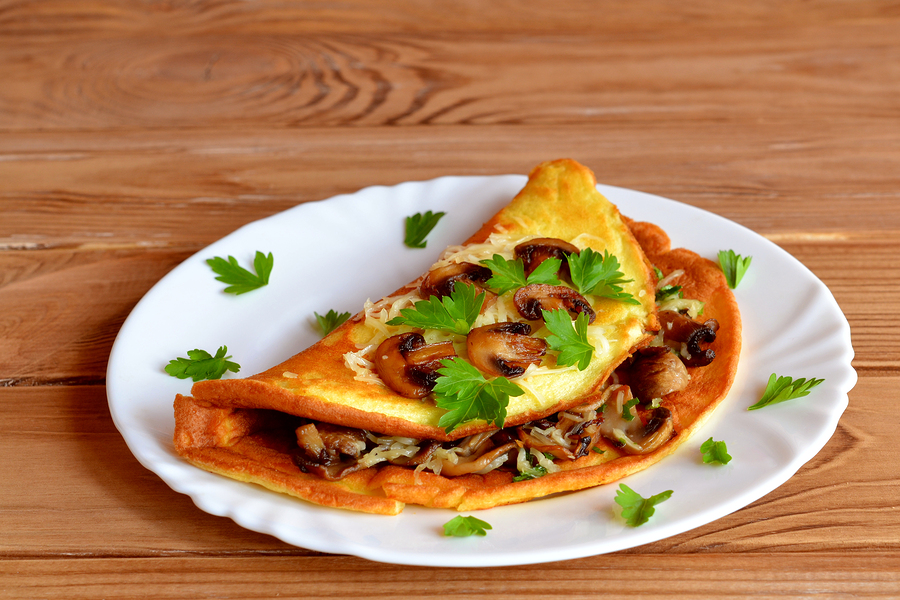 One reason why breakfast is the ideal meal for carb counters is that traditional selections consist of eggs and breakfast meats. Of course, eggs are completely carb-free. And most breakfast meats, such as bacon and ham, also have zero carbohydrates.
Scrambled Eggs
Capitalizing on this, why not prepare a breakfast with two or three eggs? You can prepare them almost any way you like them. Scrambled eggs are a favorite of many. They are tasty when you add some chopped up ham or bacon before scrambling. Also, an ounce of grated hard cheese is a tasty addition.
Of course, you will want to check the carb count on your cheese selections. Some softer cheeses have more carbs. A safe bet is one ounce of hard cheddar cheese that will add less than 1 gram of carbohydrate.
Omelettes
Omelettes are another favorite of carb-counters.
Veggie omelets are delicious. Yet, a medium mushroom has less than a gram of carbohydrate. An ounce of raw onion will add about 1 gram of carbohydrate. Add an ounce of chopped onion and you are adding less than 1 gram.
Put this together, add an ounce of cheddar cheese, and you can have a delicious three egg omelet, cooked in butter, and still consume only three to four grams of carbohydrates!
Just Add Meat
Want to add some bacon? How about some ham? No problem! These can be added to your omelet without adding any additional carbs! It is no wonder why it is easy to come up with so many delicious low carb ideas for breakfast!
Maybe sausage is more to your liking than bacon or ham. Sausage can often be a safe addition to a low carb breakfast. However, you should first read the label on the packaging. A typical pork or beef sausage, including polish sausage, will normally add about 2 grams of carbohydrates for every three-ounce serving.
Some sausages, however, have ingredients that can make them much higher in carbs. A three-ounce serving of Morningstar Vegetable Sausage, for example, has seven grams of carbs. It pays to read the label!
While breakfast is a great meal for carb-counters, it is also a meal that can also be fraught with dangers! Make sure that you keep away from toast, jams and jellies, waffles, pancakes, syrup, and most cereals. Even low-calorie syrups and jellies will usually add a heap of carbohydrates to any meal. So, breakfast eaters beware!
For anyone counting carbohydrates as a way of controlling their weight or increasing their energy level, breakfast is a great meal! It offers a variety of legal choices. In fact, many carb-counters make breakfast their main meal of the day, and it is easy to see why! Tasty omelets, delicious breakfast meats, and a variety of low-carb vegetables make breakfast a carb-counters delight! Why not try these low carb breakfast ideas tomorrow?