There has recently been great interest in keto, but many people are unsure as to just what is keto and how the diet can be used to lose weight and get healthy.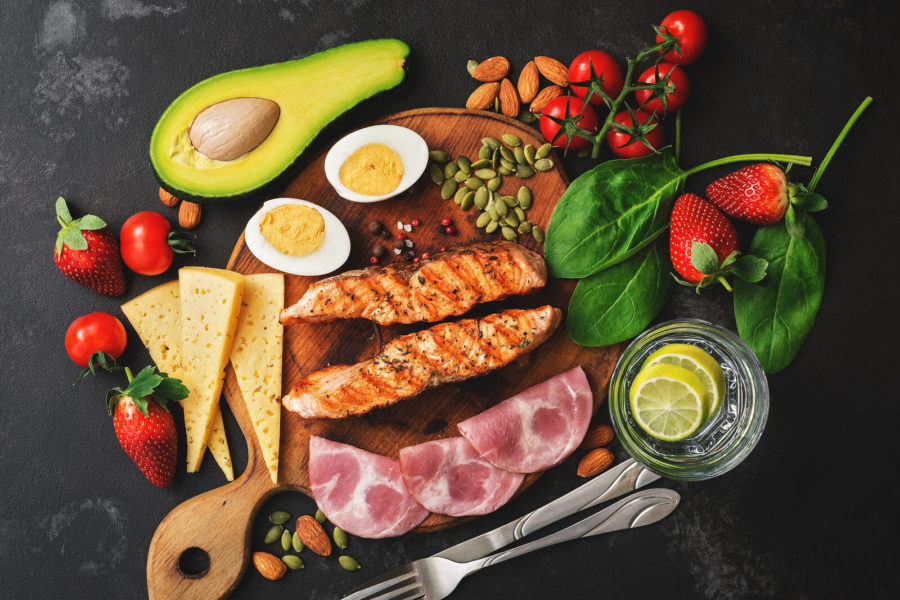 What Is Keto?
The keto diet is one of the best known low-carb diets. It is a diet that involves switching the body's primary energy source from carbohydrates to fat. This process causes the liver to produce ketones that can be used by the body for energy.
The keto diet is known by several names such as:
The low carb diet
The ketogenic diet
The LCHF (Low Carb High Fat) diet
When a person consumes a meal that contains a lot of carbs, the body produces insulin and glucose.
The insulin is produced by the body so it can process the glucose throughout the circulatory system, and the glucose is a form of sugar that can be easily converted into energy. This is why the body prefers to use glucose over other types of energy sources.
Because the body utilizes the glucose for energy, the fat is not used for energy. As a result, it is stored in the body. However, when the glucose levels in the body are lowered due to the lower intake of carbs, the body goes into ketosis.
What Is Ketosis?
Ketosis is a natural bodily process that allows humans to survive when they do not consume a lot of food. As mentioned above, during this process, the body produces ketones that are used to provide the body with the energy it needs.
The overall objective of a keto diet is to maintain ketosis. The body must remain in this type of metabolic state. This is not accomplished by starvation of food, only the starvation of foods that are high in carbohydrates.
The human body is very flexible and it can adjust to whatever a person consumes. This means that when you increase your healthy fat intake and lower your carbohydrate intake, the body will begin to burn ketones for energy. Once a person reaches and maintains an optimal level of ketosis, they will experience numerous benefits such as weight loss, improved mental performance and improved physical performance.
What Can You Eat On A Keto Diet?
In order to be successful on a keto diet, you will need to plan ahead. You will need to create a diet plan that is feasible. The types of foods you eat will depend on how quickly or slowly you enter ketosis. The stricter you are on your carbohydrate intake, the faster you will go into ketosis. Most keto dieters consume 20 grams or less of net carbs daily.
The carbohydrates that you do consume should come primarily from dairy, nuts and vegetables. You should eliminate all refined carbohydrates such as pasta, rice, beans and bread out of your diet. In addition, you should eliminate or reduce fruit. The only exceptions are berries, avocados and star fruit.
Protein should always be eaten with fat, and if you get hungry during the day, you can choose snacks such as cheese, nuts, seeds or almond butter to satiate you until you eat your next meal.
The keto diet is a way of eating that forces your body to burn ketones as energy due to low carbohydrate intake. There are numerous health benefits that have been attributed to this way of eating, and with inspiration and discipline, many choose to make it a lifestyle.